Popular POV Videos (Page 2)
Sometimes hot chicks are bitches. They are consumed by their hotness and their knowledge that they can be as bitchy, high-maintenance and demanding as they want to be because they are, well, hot. We know plenty of guys who can overlook an annoying woman if her smokin' bod and sexy face outweigh her ability to grate on the nerves. But every now and again there is a glitch in the hot-girl gene pool and you get a girl like Brandy Talore. Brandy is hot AND a real, genuine sweetie. She is the kind of girl who will make you lemonade on a hot day AND fuck you. Or rather, she will offer up her bounteous jugs and her sweet snatch and tell you to fuck her. So take our advice, if you come across a juggtastic chick and she just so happens to be a nice girl, hold on to her. Chicks like this are a dying breed.
More Big Tits »
Gardening is hard work. There's lots of bending over, pulling, hoeing, sweating and grunting involved. You need to know that because you should encourage all the busty women in your lives to take up gardening immediately. Why? Because if they are anything like Rachel Love and use this gardening hose like she does, then every day spent gardening would end with a bang! Did we mention that Rachel is busty, blonde and gardens in panties, tight t-shirts and heels? Did we also mention that she gets soaking wet and then sucks cock, titty-fucks, and rides and then gets coated in cum? Well, she does. Who knew that yard work could turn out to be so fucking hot? We don't know about you, but we'd like to fire our lawn service guys and hire Rachel to take over their duties. Mostly because although she probably wouldn't do as great a job as our regular guys do, we'd like to see her naked on a riding mower in the middle of the day.
More Big Tits »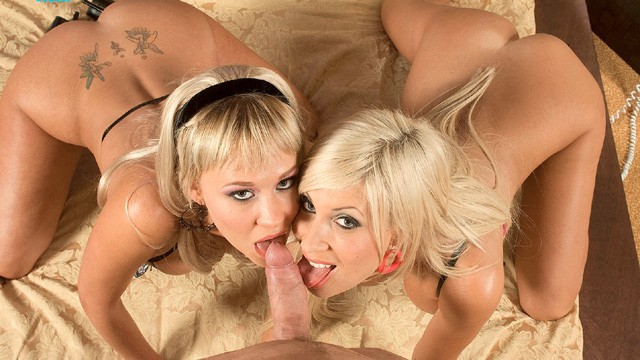 Imagine coming home and finding your hot, stacked wife in bed with another busty blonde bombshell. They're doing all kinds of nasty things to each other like licking each other's pink cunts in a sweaty 69 position. As you open the door, you catch a glimpse of your wife's friend sucking her nipples and burying her furiously thrusting fingers deep into your wife's fuckhole. And you thought your appendages were the only thing that went in there. Think again! The women see you and instead of being ashamed or embarrassed of being caught, they get even hornier at the sight of your cock pitching a tent in your pants. You don't need to think twice about what to do next. You dive headfirst into that sea of undulating bosoms like the horny, pussy-craving man that you are. That's the situation here, and these two muff divers need a hunk of beef in their lezzie sandwich. You're the missing link in this pussy puzzle, so stick your dick in and slam their clams.
More Big Tits »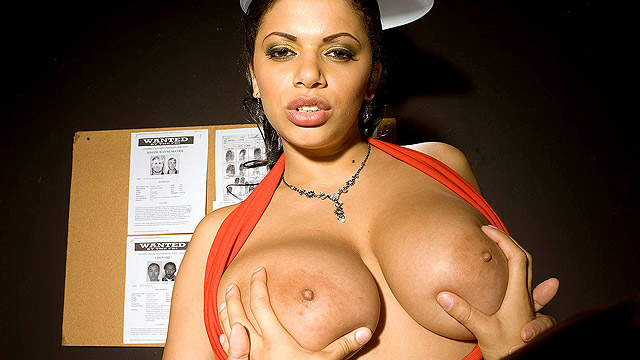 In this scene two things happen that are noteworthy and so we'll mention them up front. The first is that busty Brit sexsation, Alexis Silver, plays a private eye. This is actually pretty funny because when you think about someone being a private investigator, you think about stealth and anonymity and with her huge tits practically popping out of her dress, Alexis is not the model for being inconspicuous. The next thing that happens is that Alexis gets naked, sucks cock and then takes this guy's meat up her ass right on her desk. The reason that we point this out is because we thought it would be a perfect opportunity to say that she takes her job so seriously that she let this guy tail her on the job. Get it? Regardless, there is nothing better than watching Alexis work this guy's dick because she loves cock so she really puts a lot of gusto into her BJ's and giving up the pussy. So kudos to you, Alexis. You may not understand anything about a crime scene, but you sure do know how to identify and tag a stiff one when you see one.
More Big Tits »